Seeds & Bulbs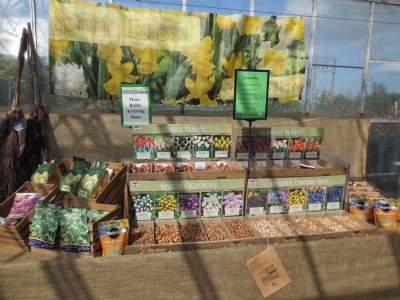 Bulbs
Bulbs provide a fantastic base for garden borders when planted in small groups, giving an impact of bright colour in early spring. Snowdrops and bluebells spread and multiply year after year, making them a good choice for naturalising an area under trees, and dwarf bulbs also bring some early spring cheer when planted in window boxes and containers.
Daffodils, tulips, crocus and snowdrops are just a few of the varieties we offer and are usually in stock for the August bank holiday weekend.
Autumn is a great time for planting these dry bulbs or alternatively we take stock of potted 'green bulbs' in February that are in flower and ready to plant.
During January we take delivery of our summer flowering bulbs including species such as begonias, dahlias and gladioli. Many of these species flower from May to September complimenting bedding plants and perennials that are also in flower at this time of year. Onion sets, shallots and garlic bulbs also arrive in January.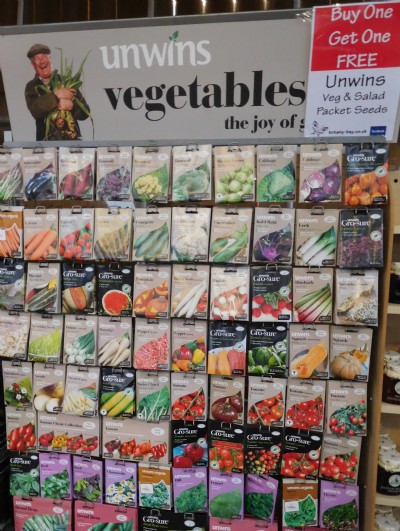 Seeds
Enjoy the interest and satisfaction of growing your own flowers, or wait in anticipation as your vegetable seeds break the surface of the soil for the first time on their journey of bringing fresh produce to your kitchen table. We are a major stockist of Unwin seeds with a wide range of varieties to choose from. From mid December to March we stock a good range of seed potatoes from Taylors, Patio potato crop bags are also available. Our range of packet seeds includes:
Annual and Perennial spring and summer flowering seeds
Pea and bean seeds
Herb seeds
Vegetable seeds
Organic vegetable seeds