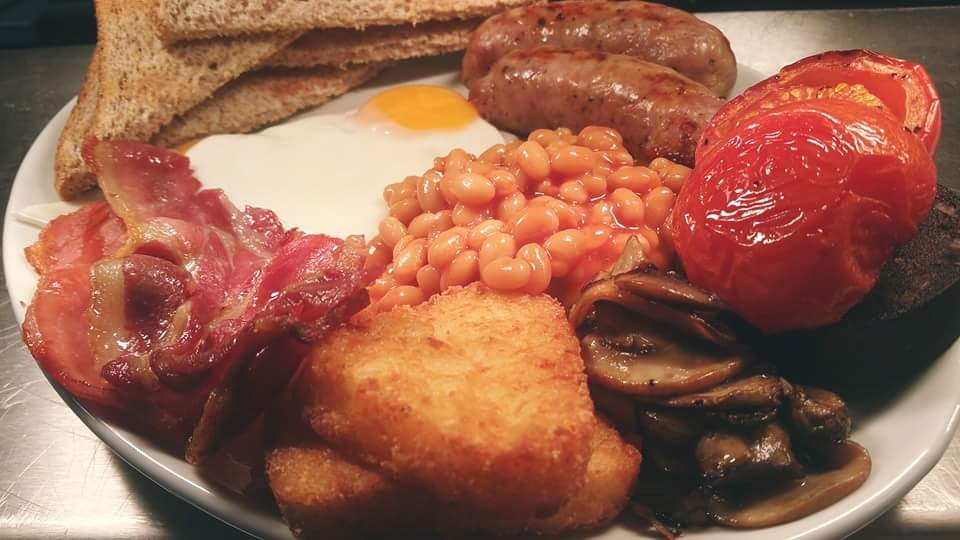 The Bay Cafe
Our Normal Opening Hours are:
10am to 4pm Sun - Thurs
9am to 4pm Fri - Sat
(the kitchen closes for hot food at 3pm everyday)
Our Bay Cafe team pride themselves on superb service and top quality food. Whatever you choose from the menu, you will be served with a smile on the side!
Come along and grab a Big Bay Breakfast, a tasty lunch or even just a slice of home-made cake and a delicious coffee.
Please get in touch if you have a special occasion, group meet-up or party.
Book in advance for stylish afternoon teas. We have a lovely outdoor seating area for when the weather is fine and we are a designated Cycle Stop too!
There's no need to book, just come along!
Dogs are welcome inside the cafe, so pop in for a cuppa when you are out for a walk!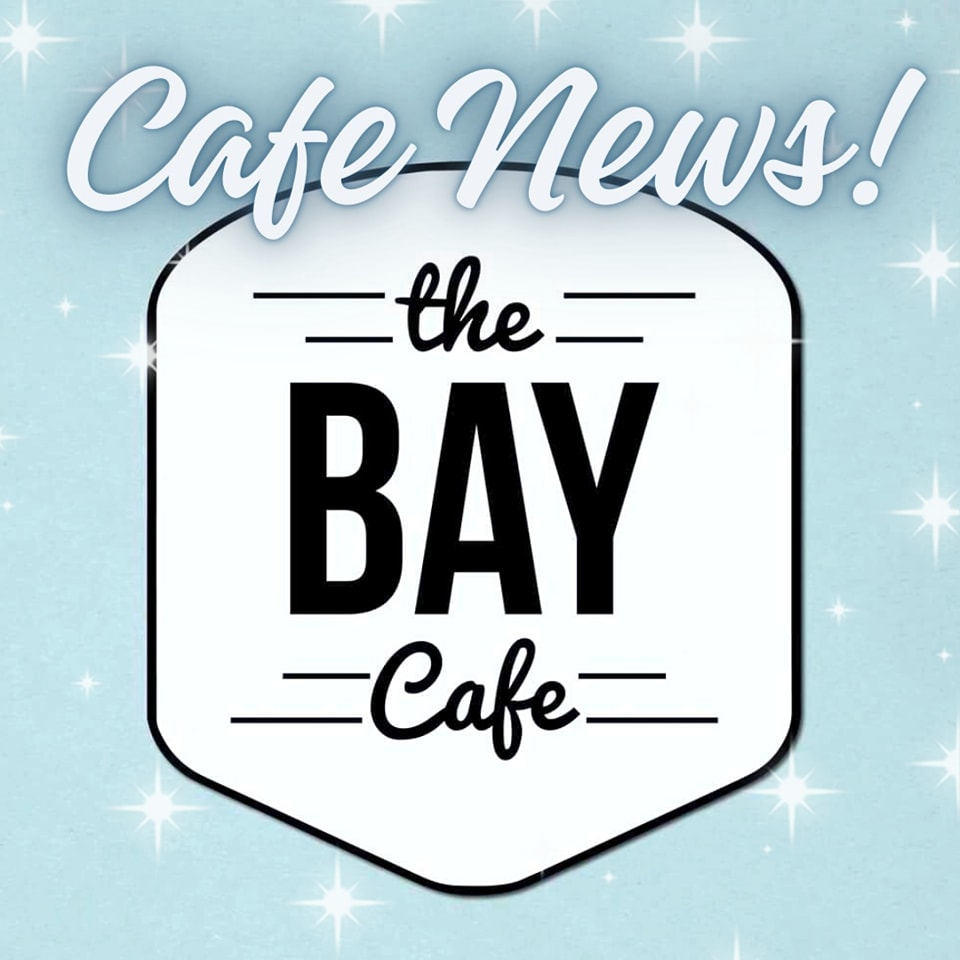 Bay Cafe News!
We are aware that rumours are starting to circulate about our Bay Cafe. So we are pleased to update everyone with the news.
The Bay Cafe is absolutely NOT closing!
Debs and Garry are retiring at the end of the year and we are delighted to be welcoming a fantastic new team after the Christmas holiday.
The new team will be picking up where Garry left off, with delicious breakfasts and menu favourites. Plus they will be introducing some exciting new dishes and daily specials.
The cafe will be closed for one week only after the new year holiday, so we can upgrade the heating system. That will be much better for everyone.
But other than that... NO!! The cafe is not closing!!!
We will keep you all posted with news nearer the time and look forward to seeing you soon with tastebuds tingling!!