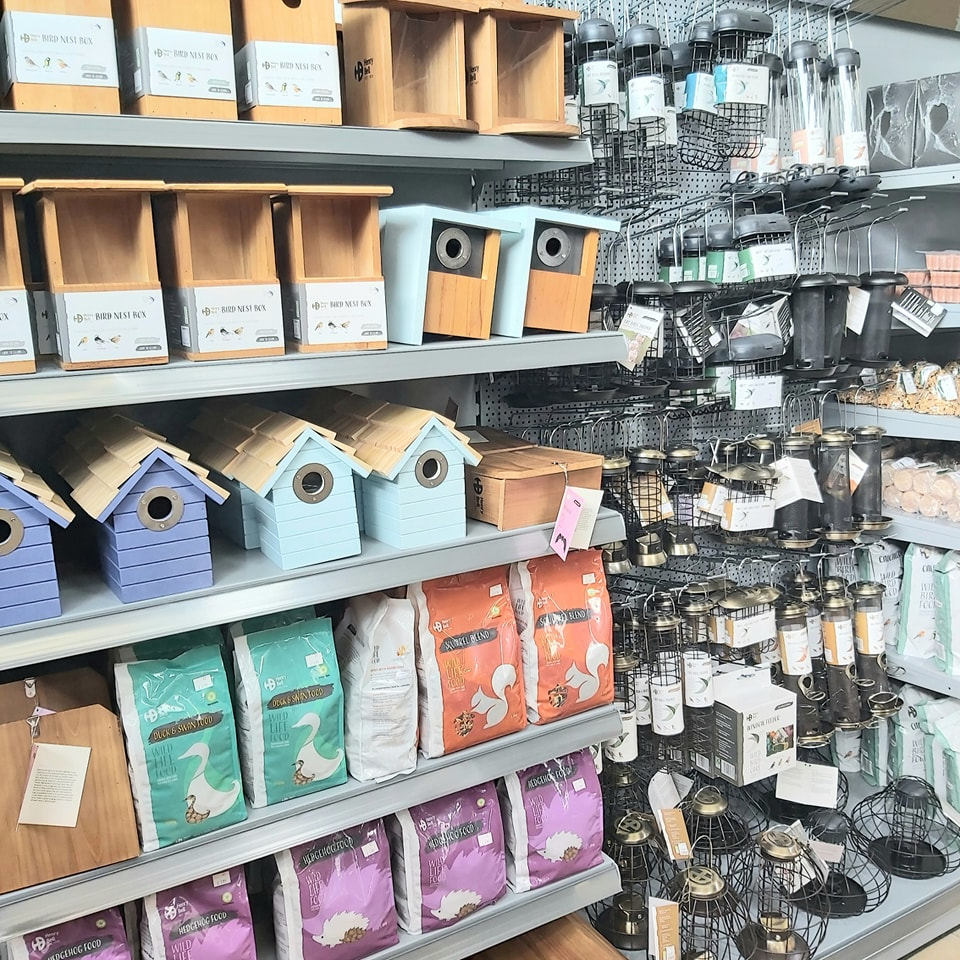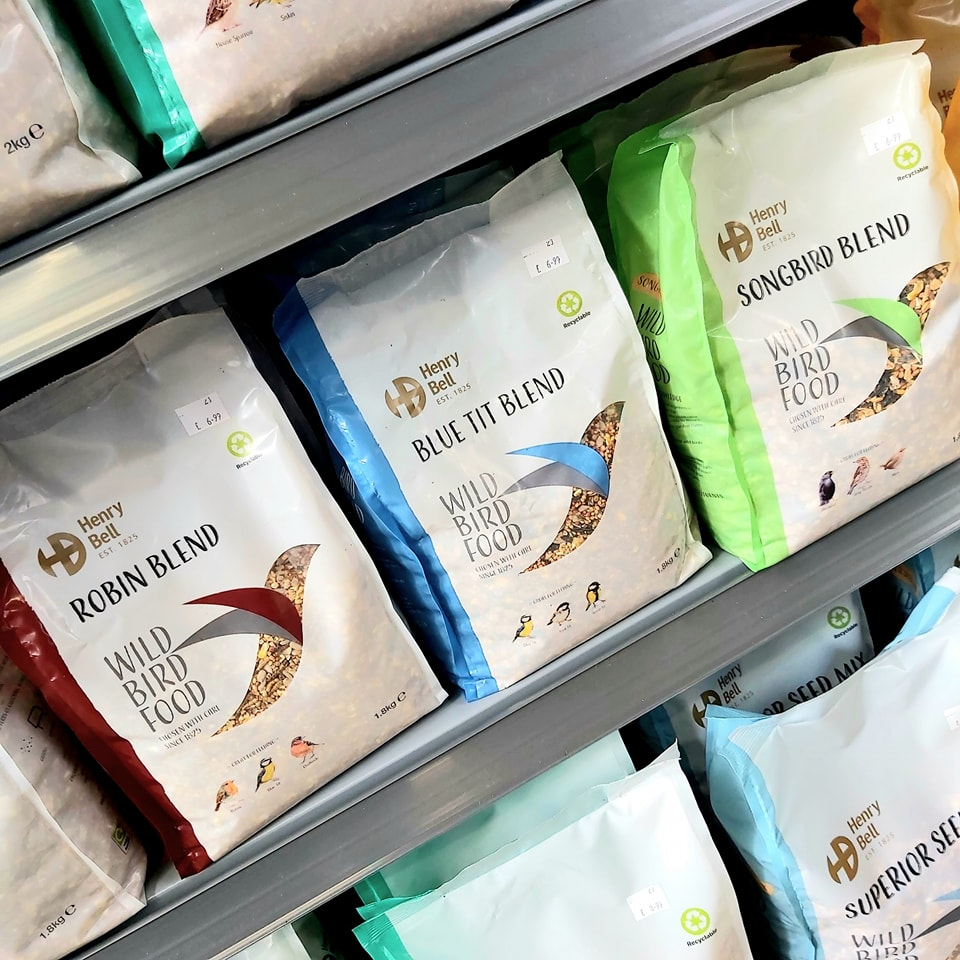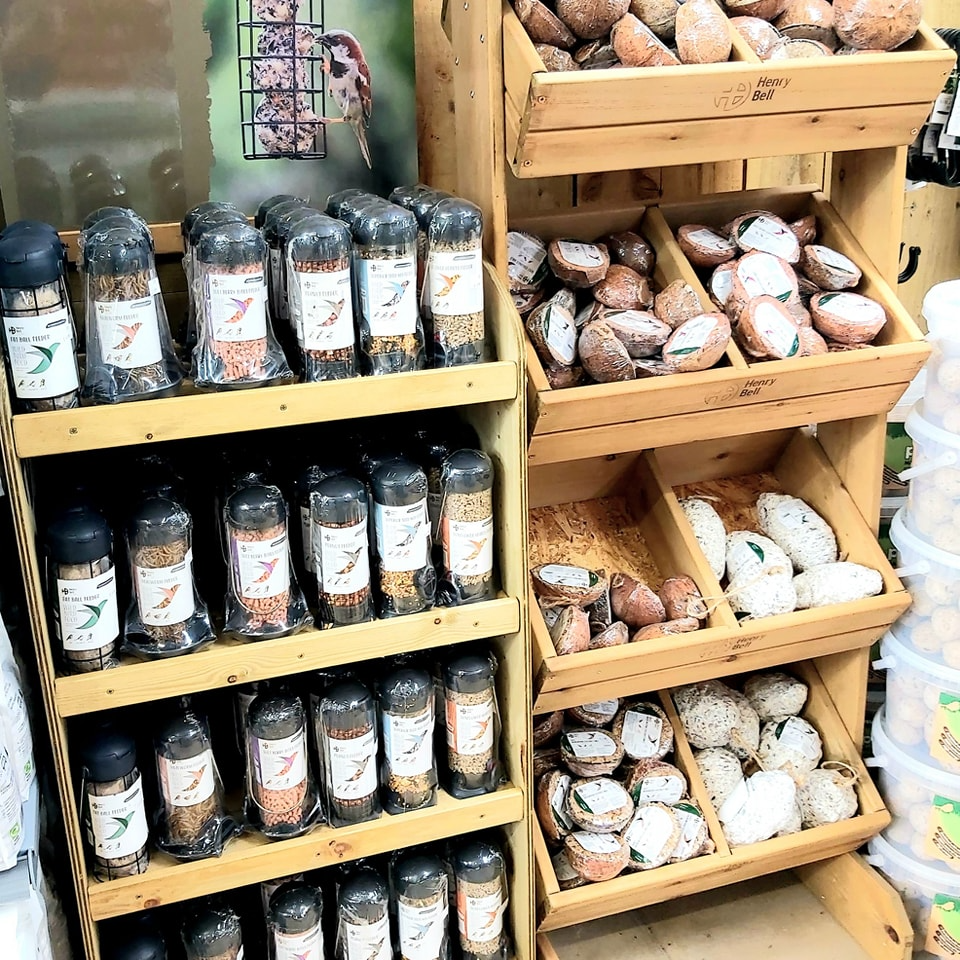 Bring your garden to life!
We have an extensive range of bird care products, bird feed and seed mixes.
Feeders, Seeds, Fat Balls & More
We stock everything you need to satisfy all types of garden birds. Berry suet treats and insect suet cakes will bring blackbirds, great tits and starlings to your garden. Nyjer seeds are the goldfinches favourite, while robins, chaffinches and blue tits enjoy a mealworm or two!
Birdhouses and Hanging Feeders
Nothing beats watching birds make a home in your garden. We have a lovely range of bird houses and we also stock 'squirrel-proof' hanging feeders, to make sure your new families feel safe.
Peanuts and Seed Mixes
We have many different varieties of bird seed mixes in various sizes, to encourage many different types of birds to your garden. Peanuts are perfect for blue tits, great tits, siskins, nuthatches and even greater spotted woodpeckers! Sunflower seeds will attract greenfinches, bullfinches, coal tits and siskins.
Bird Tables and Feeding Stations
We have beautiful wooden bird tables with slate roofs and also a selection of feeding stations for your hanging feeders. Blue tits prefer to cling to feeders, while chaffinches like to feed from tables.