Garden Furniture

Our 2021 garden furniture collections are selling fast!

We stock super quality Hartman Heritage and Katie Blake Furniture.
All furniture that we have in stock is on display in our light and airy Furniture Department for you to browse.
We have been phenomenally busy so far this year and our early stocks of our gorgeous furniture are selling fast. We have more stock arriving throughout the spring and summer, so keep an eye on our social media and website for details.
Take a look at just some of the pieces from this year's range. We have more on display in our Furniture Area.
Please note that stocks are low and we cannot guarantee availability of any specific sets: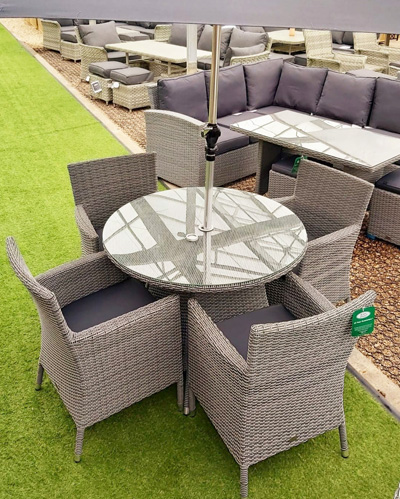 Katie Blake 4-Seat Dining Set
Click to view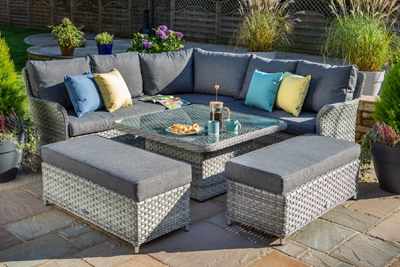 Hartman Heritage Grand Square Casual Dining Set
SOLD OUT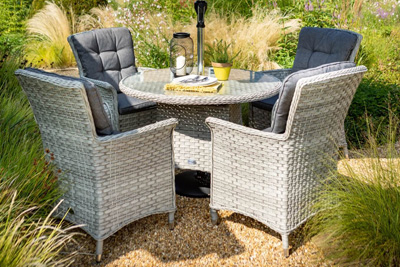 Hartman 4 Seat Heritage Dining Set with Parasol
SOLD OUT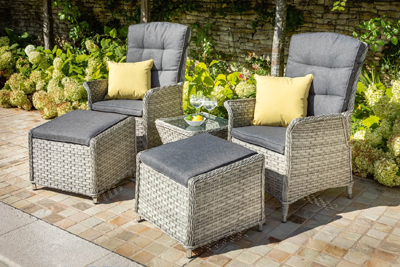 Hartman Heritage Recliner Chairs with Footstools and Table
Click to view
Hartman Heritage Casual Lounge Sofa Set
SOLD OUT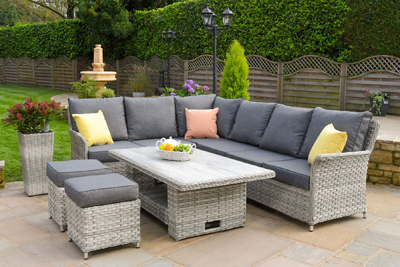 Hartman Heritage Rectangular Casual Corner Dining Set
SOLD OUT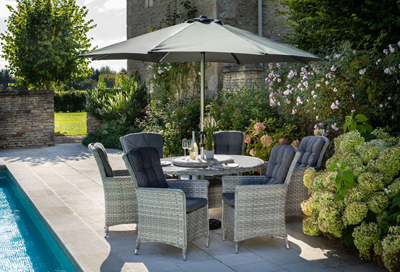 Hartman Heritage 6-Seat Round Dining Set with Lazy Susan
SOLD OUT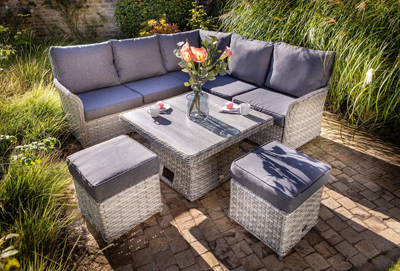 Hartman Heritage Square Casual Corner Dining Set
SOLD OUT