Garden Furniture
Garden Furniture Update
We have been phenomenally busy so far this year and early stocks of our Hartman and Katie Blake rattan weave furniture have sold out. We have more rattan furniture arriving in August, including a new range from Katie Blake. Find out more below.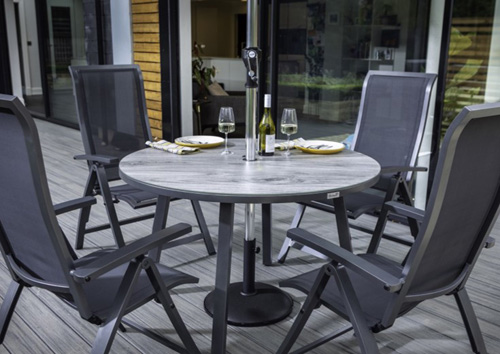 In Stock Now
Hartman Vienna Dining Furniture
This brand new Hartman Vienna dining furniture is super stylish. With clean modern lines, the all-weather chairs fully recline for extra comfort. The tables have a Tuscan ceramic top that looks amazing, plus the 4 and 6-seat sets have a premium parasol and base. All with the superb quality that you expect from Hartman and available now!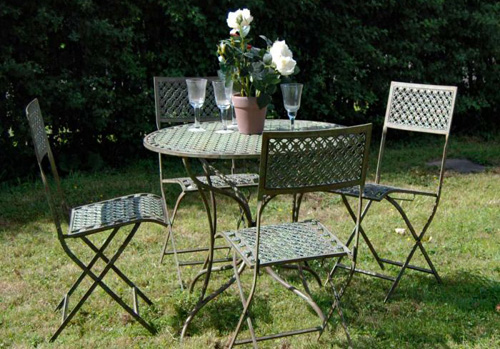 Al Fresco Dining
Ascalon All-weather Dining Furniture
For a really romantic 'secret garden' feel, how about this beautiful antique green garden furniture from Ascalon? It just oozes vintage style.
Imagine an afternoon tea or quiet lunch surrounded by the natural beauty of your garden.
All-weather powder coated steel, it will fit in your car boot to take away!
In stock now: 4-seat dining set, 2-seat bistro set, 2-seat bench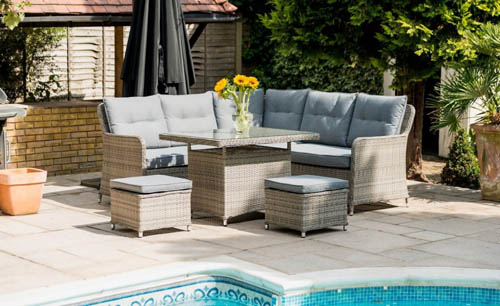 Coming Soon
Katie Blake Milan Furniture
We have stocks of the Katie Blake Milan range of rattan weave furniture arriving in early August, so keep an eye out for details.
Click here for details of this new range.