Garden Furniture
We have a superb range of top quality garden furniture available during the spring and summer months, plus a limited range available through the autumn and winter months

The range includes dining sets, corner seating, benches, cafe sets, rockers and more.
Our rattan furniture range features sets from top quality brands such as Hartman and Katie Blake. Each piece is comfortable and stylish, perfect for dining, entertaining and relaxing. The range includes dining sets, companion sets, corner suites, sofa sets and more.
We also have a selection of stylish metal furniture, adding an air of romance and tradition to your garden.
Please Note:
Unfortunately we have totally sold out of rattan furniture for this year. We have already placed orders for next year's stocks and the photos below show a taste of what we will be receiving in the new year.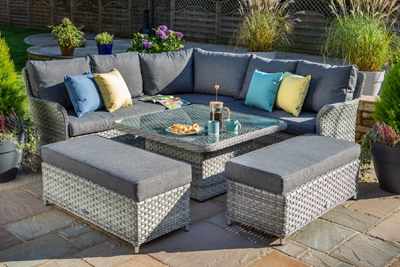 Hartman Grand Square Casual Dining Set
Out of stock - back next year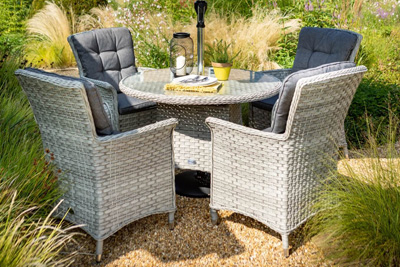 Hartman 4 Seat Heritage Dining Set with Parasol
Out of stock - back next year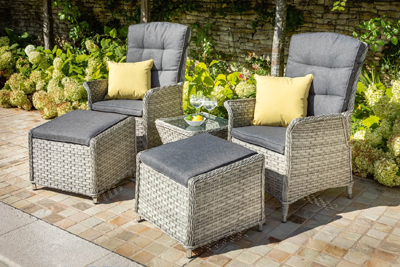 Hartman Heritage Recliner Chairs with Footstools and Table
Out of stock - back next year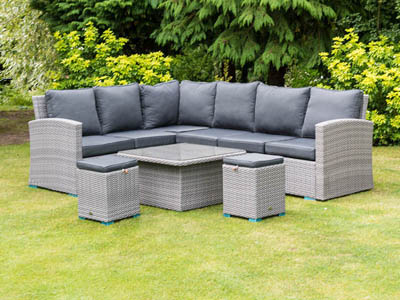 Katie Blake 7 Seat Corner Suite with Adjustable Hi-Lo Table
Out of stock - back next year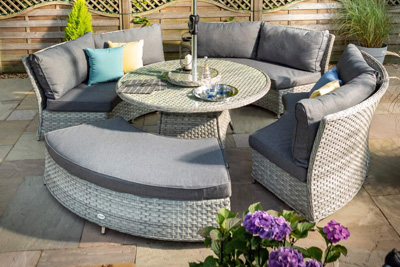 Hartman Grand Round 8-Seat Dining Set
Out of stock - new designs coming next year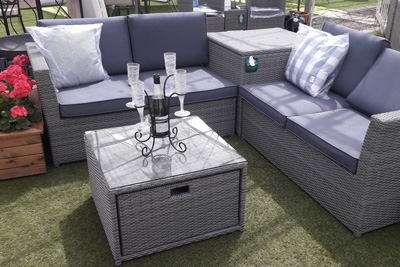 Katie Blake Corner Set with Cushion Storage and Large Drawer
Out of stock - back next year