Outdoor Living
Make your garden the ultimate place to relax in with our wide range of outdoor living products and accessories.
Decorative Gravels & Aggregates
Kelkay is the market leader when it comes to aggregates with a clear point of sale and packaging. This makes it simple and easy for you to make the right choice for your weekend project. We offer 6 different types of chippings including blue slate and Cotswold stone.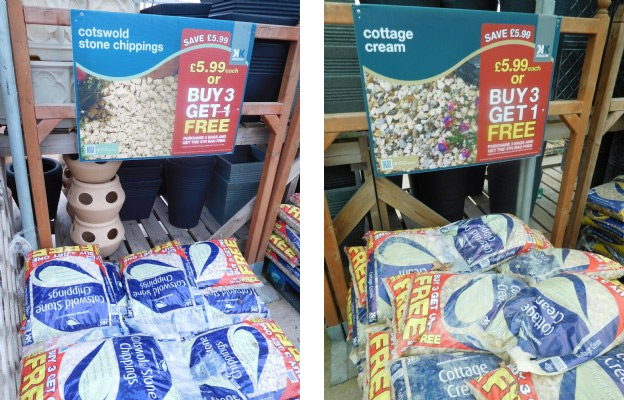 Footwear
A British summer isn't always what we would wish for! We have Wellington boots, Highland boots and clogs for the avid and weather-resistant gardener. Our garden footwear is available in a range of sizes for adults and children at affordable prices.

Garden Lighting
Soft lighting really gives your garden the finishing touch. We stock a range of solar powered lights that are inexpensive, lightweight, easily movable around the garden and without cables.

Garden Structures
We stock steel effect arches to add a new dimension to any garden. Ideal for creating some garden privacy, we stock a range of screening materials such as bamboo, brushwood or reed.