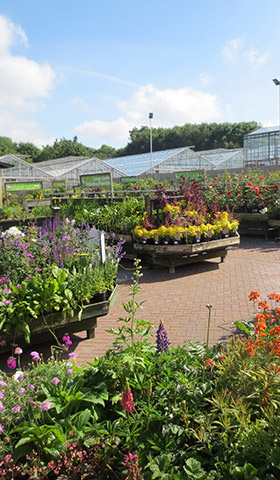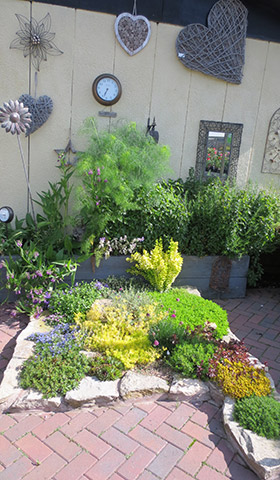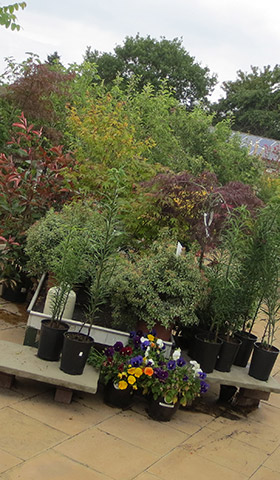 Welcome to Botany Bay Garden Centre

Relaxed, informal atmosphere? Quality plants at affordable prices? Knowledgeable, helpful staff who have a thorough understanding of plants and gardening?
If these criteria are important to you then you have found the perfect garden centre. Welcome to Botany Bay Garden Centre at Astwood Bank. We offer the full garden lifestyle experience, from a wide range of quality garden plants (including Perennials, Shrubs, Fruit Bushes, Alpines, Climbers, Fruit trees), to outdoor furniture, chemicals, compost, stoneware, pots and bird food. We also offer a beautiful range of gifts for the home and garden.
At Botany Bay Nurseries we pride ourselves on delivering everything to the discerning gardener needs. We produce a large proportion of the plants found in our beautifully maintained sales area ourselves. Browse through the impressive selection of Shrubs, Trees, David Austin Roses, Clematis, Perennials, Fuchsias, Geraniums and Herbs. You're certain to be tempted by our extensive range of 'grow your own' Vegetable Plants and seasonal Bedding Plants.
Botany Bay Garden Centre is on the B4092 from Astwood Bank to Inkberrow. As you drive through Astwood Bank from Redditch on the A441 Evesham Road, take a right into Edgioake Lane and Botany Bay Nurseries & Garden Centre is on your left, directly opposite SE Davis. Our Sat Nav address is Botany Bay Nurseries, Edgioake Lane, Astwood Bank, Redditch, B96 6BG.